Body found in July was identified as that of Sharolyn Jackson, the woman who showed up at a mental health facility last Friday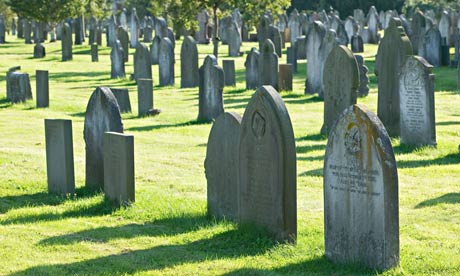 Services for Sharolyn Jackson were held on August 3. Photograph: Alamy
A Philadelphia woman has turned up alive nearly two weeks after her family held a funeral and burial.
KYW-TV reports that 50-year-old Sharolyn Jackson showed up at a mental health facility last Friday.
A body found 20 July on a Philadelphia street had been identified as Jackson. A spokesman for the Philadelphia Health Department says Jackson's son and a social worker who knows her viewed pictures of the body and identified it as being hers.